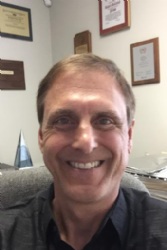 Dick McCartney
CEO
Pixel Scientific, Inc.
Topic
The Emergence of Digital Signage and the Implications for Electronic Displays
Speaker Profile
Dick is CEO of Pixel Scientific where his role spans both business and technology development. He is a 40-year-plus veteran of the display industry, much of it in technology leadership. Before the acquisition of Pixel Scientific, he was Director of Technology Creation for Samsung Display in the USA. There he created and led a research group investigating forwarding looking technology relevant to both LCD and OLED displays. Prior to Samsung, he was Chief Technologist for Display Technology at National Semiconductor (now Texas Instruments) where several of his initiatives helped National become a dominant competitor in display electronics.
Outline
The application of displays is growing rapidly. Display applications go well beyond consumer electronics today. Digital signage is an important application area that is expanding in both retail signage and in passenger information displays in the transportation segment. The advanced approaches required to meet the challenges of these applications will be presented.