DIGITIMES:Touch Taiwan 2017 to kick off September 20
Touch Taiwan 2017 to kick off September 20
The Touch Taiwan 2017 trade fair will kick off in Taipei from September 20-22 featujring nine major sections and accommodating a total of 978 booths. Taiwan's major flat panel makers including AU Optronics (AUO), Innolux, Chunghwa Pictures Tubes (CPT), and touch panel suppliers General Interface Solution (GIS) and Young Fast Optoelectronics all will participate in the event.
Merck, BASF, Orbotech, Panasonic and Sumitomo Chemical will also highlight their latest technology and products at the show, according to the show organizer Taiwan Display Union Association (TDUA).
Over 10 large-scale purchasing groups from abroad plus individual buyers from China, Japan, Southeast Asia and other countries will also come explore new business opportunities, TDUA noted.
However, Touch Taiwan 2018 is set to take place together with OPTO Taiwan 2018, another annual event for the photonics and mechanical industries in Taiwan, to enhance the presence of Taiwan's flat panel, touch display, optoelectronics and other related industries in the global market, according to the organizers of the two events.
The annual OPTO Taiwan has been held since 1984 under the sponsorship of the Photonics Industry and Technology Development Association (PIDA). OPTO Taiwan 2017 wound up its 3-day event on June 16.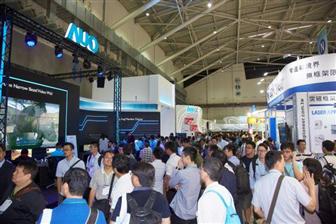 Touch Taiwan 2017 to kick off on September 20
Photo: Digitimes file photo
Related Links: click here
Publish Date: 2017/09/07
More News